Third single/chapter from iamamiwhoami's audiovisual album BLUE. 
Music video observations
The video begins with various shots of glaciers and icebergs, then to Jonna Lee, clad in a white coat. She then walks along the shore, now wearing a jeweled crown, while shots of waves and the sunset/sunrise is seen. The faceless figures seen in the previous video reappear, sitting in various poses while encrusted with jewels. The scene changes to Lee in a white jumpsuit with a cape holding a flag with the letter "I", standing on the peak of a mountain. She then proceeds to dance, and the faceless figures mimic her movements. The video ends with Lee presumably running away from them as they chase her.
Trivia
The video was filmed in Vatnajökull National Park, Iceland.
This video was funded through the generate funding campaign. At the end of the video the phrase "GENERATED" makes an appearance.
The artwork, featuring an image of Jonna Lee on a mountain peak holding a white flag, was first revealed on April 12 via iambountyfan in still image format, and then in animated format via To whom it may concern..
Credits
Single
vista — 4:58
Lyrics
Stretching out before my eyes
All riches a ruler requires
Regal shimmer, blinding shine
All hollowness when all this is mine

Through all the shallow depths, I had to wade
This could have become my darkest hour
Enough of days of living in the shade

My icy heart will turn to gold
Gazing underneath this tidy sky
Claim my land of frozen soil
Rest my eyes on this grand view, making it mine

Can you follow me never to be found
Tasting salty in the great blue we will shine

Improbable place unknown
Untouched and undestroyed
Here I let my armies grow
Our voices will loudly crow

Whoever needed identity to reign
Make them believe to cure their drought
I want the world rushing through my veins

My icy heart will turn to gold
Gazing underneath this tidy sky
Claim my land of frozen soil
Rest my eyes on this grand view, making it mine

Can you follow me never to be found
Tasting salty in the great blue we will shine

Can you follow me through the second round?
Can you taste the pale white salt against your tongue?

My icy heart will turn to gold
Gazing underneath this tidy sky
Claim my land of frozen soil
Rest my eyes on this grand view, making it mine

Can you follow me never to be found
Tasting salty in the great blue we will shine
Release history
| Date | Release |
| --- | --- |
| 2014-04-28 | vista single |
| 2014-04-28 | vista video |
Additional images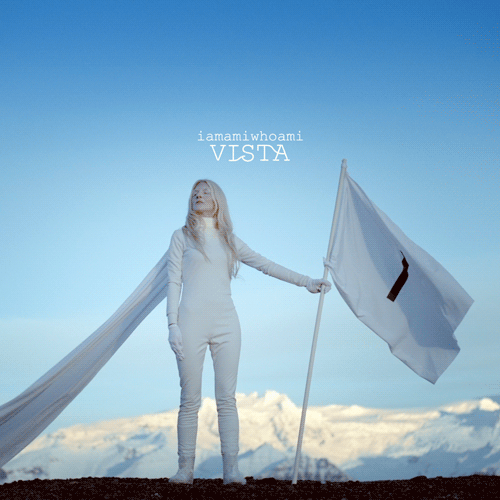 External links